Wild Africa Taxidermy in Port Alfred, South Africa was founded by a naturally talented and creative artist by the name of Don Reeve.
Don was so passionate about the outdoors and wildlife that he studied taxidermy during his school holidays at the Harare Museum and after school, joined a local taxidermy for six months. In 1991, Don finally opened his own taxidermy company in Bulawayo, Zimbabwe where he traded as Matabeleland Taxidermist and later expanded his company to Port Alfred, South Africa where he traded as Wild Africa Taxidermy cc.
Sadly, Don passed away in May 2010 and the company was sold to Karl Human from Karl Human Taxidermy cc, so that it may continue and maintain the high standards of workmanship.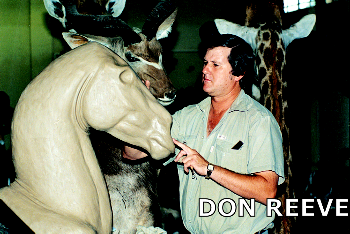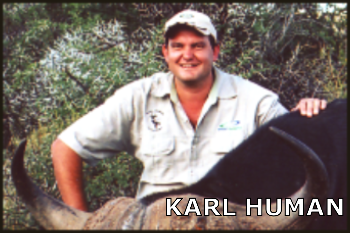 For as long as he can remember, Karl has always been fascinated by nature, by creatures great and small. As a young child of 9 he started experimenting with taxidermy, by injecting anything he could find with formalin. He soon discovered that this alone will not preserve the true beauty of the animal. With this in mind, his journey to becoming a professional taxidermist began……
From humble beginnings in a single garage (30sq/m), Karl expanded his company to what it is today. Along with the acquisition of Wild Africa Taxidermy and Fishtech Taxidermy.
Karl's team of skilled workers take care that each trophy gets the personal attention needed, and that both large and small animals are mounted with equal dedication.
Karl is proud of the high standard and specialized techniques by which, he and his staff, reproduce game to its former glory. His commitment and professionalism are without a doubt of the highest standard. With over 17 years experience, he likes to satisfy your needs and allow you the pleasure of owning a masterpiece, that he has created. He would also like you to return home feeling secure in the knowledge that you have made the right decision in entrusting your trophies to him
His commitment and professionalism are without a doubt of the highest standard. With over 17 years experience, he likes to satisfy your needs and allow you the pleasure of owning a masterpiece, that he has created. He would also like you to return home feeling secure in the knowledge that you have made the right decision in entrusting your trophies to him